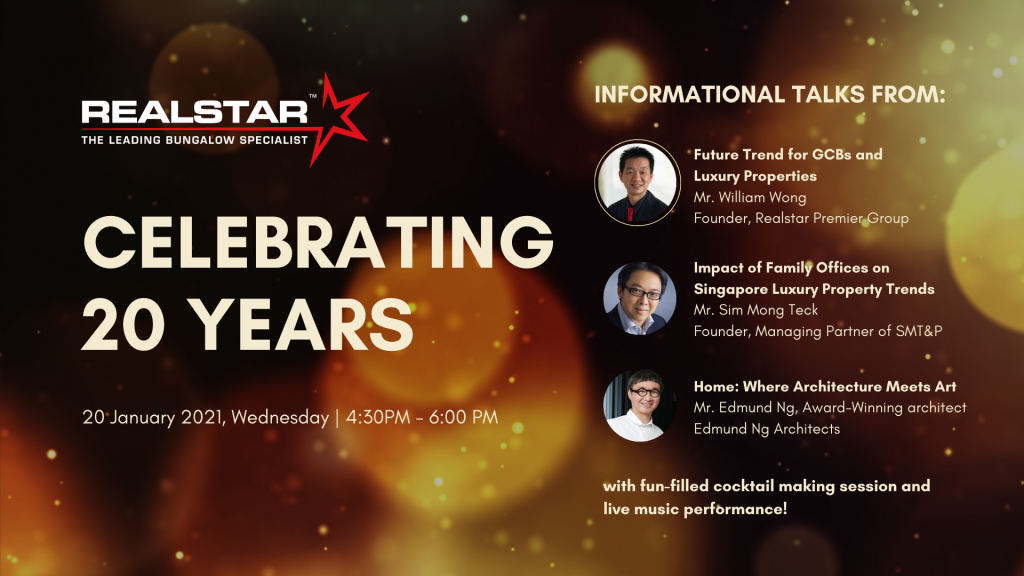 Our 20th Anniversary Celebration! Realstar Premier Group celebrates its 20th anniversary with an exciting virtual event, lined up with informational talks from specially invited guests, live band performances and even a cocktail-making session. Watch the event below!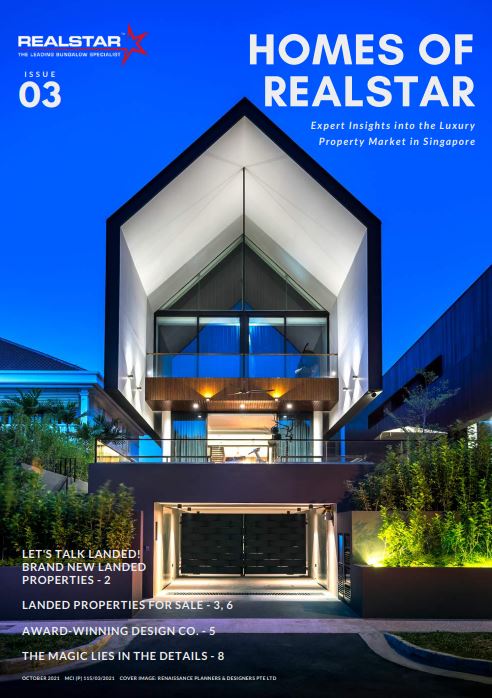 Be updated on the latest on landed property news.
Click to read the latest issue of our newsletter, Homes of Realstar for more information on landed properties in the prime Central and East Districts.
For enquiries, feel free to reach out to us.