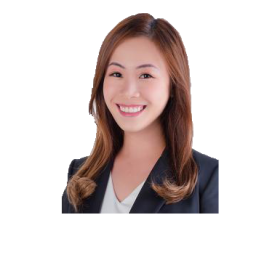 Candice Tan
Associate Sales Director
28 properties
Introduction
Hello! I am Candice Tan.
I am a professional real estate agent and have served many residents over the past 6 years.
My focus has been on landed properties in the Bukit Timah, Orchard, East Coast and Serangoon
Gardens districts (D9-11, 15,16 and 19). I love what I do. Gratefully, during this journey
I have won numerous awards that are testaments to my drive and ability to deliver results for my clients.
About Me:
Prior to joining the real estate industry, I was flying for Singapore Airlines for 4.5 years and
possess very strong work ethics and determination in doing my job well. I am also a highly motivated
person by nature and have the ability to solve problems whenever they arise, while maintaining
composure and positivity with all whom I work with.
During my free time, I am an adventurous foodie and seeks out new and interesting cuisines with my best friends. I also enjoy travelling the world, discovering new places and interacting with people from various cultures.
I hope to be of service to you and your family in the near future.
Awards & Achievements:
-Top 3 Salesperson 2014 (3rd)
Specialties & Services
Commercial Property Sales