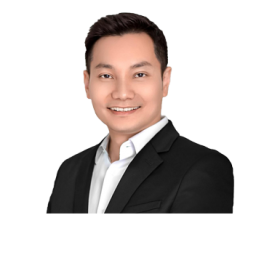 Edwin Teo
Associate Sales Director
0 properties
Introduction
Dear clients and friends,
Thank you for taking time to learn about me.
More than 10 years experience in Luxury Properties and Central
Districts Real Estate;
-Bungalow Sales
-Luxury Apartment Sales
-Expats Relocation and Leasing Management
-Investments and Asset Management
My 10 years experience covers niche clientele,
high-net worth individuals and MNC;
Standard Chartered, Morgan Stanley, Credit Sussie,
JP Morgan, Citigroup, BNP Paribas, Barclays Bank, Samsung,
John Deere, Hewlett Packard, Siemens, AIG, Microsoft, LEGO,
Wells Fargo Bank, Pfizer, MSD, Catlin, Caterpillar, IBM,
Apple Computers, Baxter, Motorola, 3M, GE, Philips Morris and
many others.
With my passionate and jovial character, I look forward to
assist you in your real estate search and advisory.
Blessings,
Edwin Joseph Teo