Eileen Wong
Senior Director Business Development
2 properties
Introduction
Amongst the thousands of real estate agents, I make the difference of a professional and ethical real estate agent in Singapore. Given my background as a leading stewardess with SIA and training in landed property market, my real estate experience started since 2012. Throughout my engagement with clients, I have given well-informed advice to potential landed sellers and buyers who appointed my service. I am committed to work through the best of my time and knowledge to deliver results for my clients.
The continual commitment to providing my clients with outstanding service and integrity does not waiver even during trial times and stressful selling conditions. I maintained the composure and positivity in those circumstances and gave deliberate commitment to excellence, motivation and enthusiasm while I engaged with clients.
In my career tenure, I have won several achievement awards that bore testament to my success and outstanding services as a career property sales agent.
I look forward to serving you in your landed buying and selling decisions.
Awards & Achievements:
-Realstar Top Sales in 1st Quarter 2018
-Realstar Top Transactions Award 2017
-Realstar Top Sales in 1st & 3rd Quarter 2017
-Realstar Top Sales in 3rd Quarter 2015
-Realstar Top Sales in 1st Quarter 2013
Specialties & Services
Sectors Covered
My properties
$6.5 million

/ Negotiable
Freehold
| Brand New
| Storey : 3.5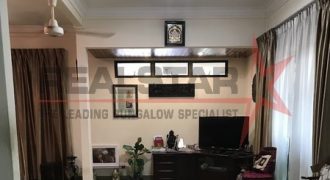 $4.2 million

/ Negotiable
| Average Condition
| Storey : 2
Find More Properties