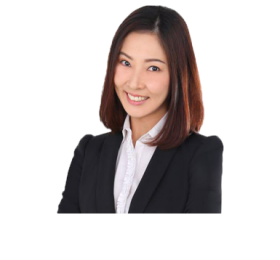 Megen Ong
Associate Sales Director
5 properties
Introduction
Why engage the service of Megen Ong?
The answer is: to truly receive "Premium Real Estate Service."
Whether you are buying or selling a home you need a realtor/broker agent who will use the best tools
available,along with excellent communication skills to ensure your real estate transaction is smooth and complete!
Attributes that make Megen one of the finest realtor in Singapore:
·Commitment to client service and success
·A Top negotiator who provides outstanding buying representation.
·Continued education and dedication to provide the latest tools and technology to ensure her clients have the best advantages when it comes to buying a home!
·Organized systems in place that provides a smooth transaction.
·Complete and detailed disclosure of any negative elements that a buyer should be aware of. Your real estate closing should be filled with joy and excitement, not surprises!
·A long list of happy and satisfied clients who own their dream home and make money from investing in properties
Call Megen +65 90626667 now and let her help you find the dream home you have been looking for.
Specialties & Services
Sectors Covered