Billion Dollar Challenge Quest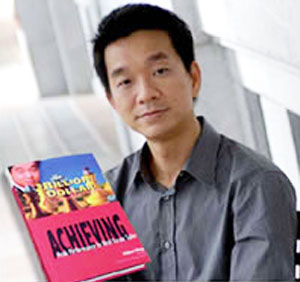 Can you see yourself achieving a Million-Dollar transaction?


What about $20 million in 6 months?
How about A Billion Dollar Sales!


Dear Aspiring Agents,


This book is specially dedicated to all who have soaring aspirations and those who are still looking for the breakthrough that they deserve. It is a must-read for those who are thinking of venturing into real estate sales.

You will:


1. Learn to work smart in a highly competitive environment!
2. Start learning techniques that can really bring you results!
3. Get the full commission you deserve!
4. How to triple your sales leads from your advertisement!
5. Know what it takes to be the champion negotiator, WINNING deal after deal!
6. Learn how you can quadraple your sales within the next 12 months!
7. Learn and adopt proven methods top performers use to optimize their sales!


The first book ever to be written which BARES IT ALL!


If you own a real estate company and desire results, then read on.


If you want to aim at your market and competitors, then read on.


If you want to learn the secrets of the top performers, then read on.

If you want to learn the strategies and tactics from a fighter who has been there and survived, this is a must read!
I am about to reveal to you everything you need to know about capturing the market share, getting the optimum results by focusing on what you have and to emerge as a Champion Realtor within a year.


My name is William Wong and I am commonly known as The Mentor in the real estate industry in Singapore. Having transacted close to 600 properties and trained up to 10,000 sales individuals to date, I am about to share my 10 years of real estate experience and techniques to all who aspire to be the cream of the cream in real estate arena. Something that you'll learn from this book will shock you in their simplicity, and others will be entirely new.


Everything you learn is applicable immediately. All you have to do is take the time to digest every idea in the 'Billion Dollar Challenge' and incorporate the ideas and techniques in your existing strategy to obtain maximum results. It's that simple.


Announcing…..


The Absolute Guide to Begin Your
Billion-Dollar-Challenge Quest

More Than 100 Pages of
VALUABLE Techniques and Strategies


Here is what you will benefit from this book:



-You will learn the keys to success and how to prepare yourself for the future competition in real estate.

-You will find out the traits of a champion realtors and how you could model them to obtain optimum results.

-You will discover your sales personality and how to optimize your core competency to achieve peak performance.

-You will learn how to develop your own tracking system so as to do the most productive things daily.

-You will learn how to identify a territory to work on and to emerge as the number one market share leader in the territory within a year.

-You will learn how to create mailers that generate overwhelming response from the public.

-You will learn the secrets to successful door-to-door cold calling.

-You will master the one-touch one-kill telesales technique that would generate continuous stream of appointments.
For a limited time I am offering this book for a one time payment of just *S$48/-
Want some proof? Here's what other realtors, agency leaders are saying about 'Billion Dollar Challenge'


I used to be grossing close to $100,000 before I pick up the strategy of Capturing the No.1 Market Share in Chapter 5 of the book. I was amazed at the tremendous breakthrough of using the methods outlined. Now, I gross close to half a million on an annual basis.
– David Gwee (Singapore)
My days as a realtor were normally non productive till I started to work on the tracking system as proposed in the book. Nowadays, I would say that I'm very focus on a day to day basis on what I need to achieve and fortunately, my sales have doubled ever since I start to use the tracking system.
– Pamela Chong (Singapore)
I used to have problems convincing the owners in giving me the exclusive marketing rights to market the property. Nowadays, I can confidently walk out of the house with an exclusive marketing rights at an attractive brokerage fee. Thanks to the ideas and strategy shared in the 'Billion Dollar Challenge'
– Julian Yip (Singapore)

These are just some of the comments that I've received from satisfied users of 'Billion Dollar Challenge'. You can join this list for a very attractive investment cost and start getting optimum results in your sales today!


If you are still not convinced, here's more…..


You will learn how to do a power presentation to secure exclusive marketing rights for the property at attractive brokerage fee.
You will learn how to handle almost all possible objections and resistance from customers involved in the real estate transaction.
You will learn how to develop an effective marketing plan and feedback mechanism so as to sell every property under your care.
You will learn to be a top negotiator and many other methods of closing technique used by the top performer.
You will discover the proven methods of long lasting referrals systems employed by the millionaire realtors.
The methods that I teach in the 'Billion Dollar Challenge' are proven strategies that you can start today to achieve the kind of results you aspire!!

Give it a try and you will be glad that you did…..
For a limited time I am offering this book for a one time payment of just *S$48/-
* Price stated does not include overseas delivery charges