9,415 sqft
Est. Land Area


5,000 sqft
Est. Built-Up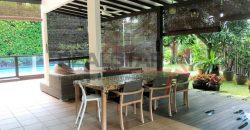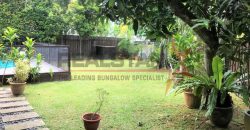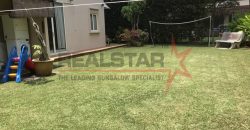 Description
Unblocked, Quiet, Hop To MRT!
Rare! 3 storeys Detach nestled in a cul de sac
Quiet yet accessible
Walk to MRT!
Renovated , with pool and beautiful garden
Cosy patio
1km from RGPS and Nanyang Primary !
**************************************************
Realstar – The Leading Bungalow Specialist
https://www.facebook.com/jasmin.realstar/
Realstar has handled more than $10 billion worth of landed property transactions! Realstar leads the way to your dream home!
Our real estate specialists pride themselves as being the cream of the crop. With their professional yet highly personalized approach, they ensure each client's investment not only becomes the subject of envy among their peers but also a home they will be proud to throw a few more functions.
Call 96825388  , or 61008000  Now.
Visit us at GALLERY @ 186 Bukit Timah Rd for more details of this premium property
Nearby neighbourhood:
Fernhill road. Fernhill crescent. Watten estate road. Watten drive. Hillcrest road.Coronation road. Hillcrest road.Greenview crescent. Greenmead ave.greenmead crescent.greenwood crescent.greenwood grove.Kingsmead road.Coronation road west.Belmont Park.Barker road.Chancery lane.Malcolm road. Bin Tong Park.Binjai Park.Brizay Park.Bukit Sedap.Bukit Tunggal.Caldecott Hill Estate.Camden Park.Chatsworth Park.Chee Hoon Avenue.Chestnut Avenue .Cluny Hill.Cluny Park. One tree hill.Jalan Arnap. Jalan kelawar. Lengkok merak. Cornwall Gardens.Dalvey Estate.Eng Neo Avenue. Ewart Park. First Avenue/Third Avenue.Fort Avenue.Fourth Avenue.Sixth Avenue.Gallop Road.Woollerton Park.Garlick Avenue.Holland Park.Holland Rise.Kilburn Estate.King Albert Park.Leedon Park.
Maryland Estate.Nassim Road.Oei Tiong Ham Park
Property ID

30522

Price

$15.5 million

Property Type

Bungalow / Detached

Property status

Central District

Bedrooms

5

Est. Built-Up

5,000 sqft

Est. Land Area

9,415 sqft

Property District

11

Property Tenure

Freehold

Home Condition

Well Renovated

Storey

2

Attic / Basement

No Basement / No Attic

Details
Potential to build a pair of bungalows. Near NYPS/RGPS
Contact
Senior Director, Business Development
Other Properties