2,726 sqft
Est. Land Area


4,200 sqft
Est. Built-Up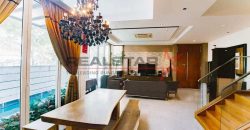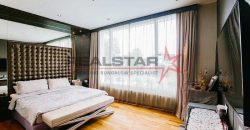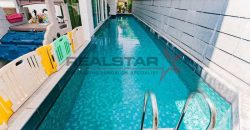 Description
Parks 2-3 Cars.High Ceiling!
★EXCLUSIVE LISTING★
2.5 storeys Semi-D within 1km from Henry Park and various amenities!
Rare corner plot
Bright and breezy!
DOUBLE volume ceiling
Pool
5 en-suite bedrooms!
Functional and practical layout for whole family!
PRICED to sell!
*******************************************
Realstar – The Leading Bungalow Specialist

https://www.facebook.com/jasmin.realstar/
Realstar has handled more than $10 billion worth of landed property transactions! Realstar leads the way to your dream home!
Making Singapore Your Home.
A premium property in Singapore is widely considered as a sound investment, low volatility, high returns. While pitfalls ambush the inexperienced, Realstar, with over a decade of assisting our well-heeled customers in making prudent and informed decisions is your assurance of well-researched purchase.
Our real estate specialists pride themselves as being the cream of the crop. With their professional yet highly personalized approach, they ensure each client's investment not only becomes the subject of envy among their peers but also a home they will be proud to throw a few more functions.
Call 96825388  , or 61008000  Now.
Visit us at GALLERY @ 186 Bukit Timah Rd for more details of this premium property.
Property ID

31373

Price

$5.5 million

Property Type

Semi-Detached

Property status

Central District

Bedrooms

5

Est. Built-Up

4,200 sqft

Est. Land Area

2,726 sqft

Property District

10

Property Tenure

999

Home Condition

Well Renovated

Storey

2.5

Attic / Basement

Attic + Basement
Contact
Senior Director, Business Development
Other Properties