5,227 sqft
Est. Land Area


10,405 sqft
Est. Built-Up
Description
Within 1 Km Nanyang Pri And Raffles Girls
REALSTAR EXCLUSIVE NEW LISTING
PARI OF CONTEMPORARY LUXURIOUS BRAND NEW HUGE DETACHED IN PRIME AREA, 2.5 STOREY PLUS BASEMENT & ROOF TERRACE
By Renowned Architect. MODERN, TIMELESS, ATTENTION TO DETAILS, FUNCTIONAL LAYOUT.
PLOT 1
LAND: APPROX 5227 SQ FT
BUILD UP APPROX 10435 SQ FT
ASK $13,327,899 NEG
PLOT 2
LAND APPROX 5526 DQFT
BUILD UP APPROX 10,858 SQFT
ASK $13,818964NEG
TOTAL 6 BEDROOMS ENSUITES PLUS HELPER ROOM W ATTACHED BATH
PARK APPROX 5 CARS
GOOD SIZE POOL
LIFT
WET & DRY KITCHEN, DINING AREA WHICH LEADS TO NICE PAVILION AT THE BACK
BASEMENT : ENTERTAINMENT ROOM
LVL 2: 4 BEDROOMS ENSUITE
LVL 3: 2 BEDROOMS ENSUITE
IKM NANYANG PRIMARY SCHOOL AND RAFFLES GIRLS SCHOOL
MINS WALK TO TAN KAH KEE MRT
Providing One-stop service, please call Pearl @ 91890081  . Many other units available! Check out www.pearlsglanded.com for many other listings.
Other focus areas:
Holland Rd , University Rd, Robin Rd, Stevens Rd , Barker Rd, Trevose Crescent, Jalan Bahasa, Tudor Close , Kheam Hock, Berrima, Vanda Crescent, Vanda Ave, Namly Avenue, Tanglin Rd, Orchard Rd, One Tree Hill , Fernhill , Jalan Sampurna, Watten Estate, King Albert Park, Shelford, Hillcrest, Greenwood Ave, Greenview Crescent, Gilstead, Gentle Rd, Buckley Rd, Oriole Crescent, Cassia Drive, Mt Sinai Ave, Mt Sinai Crescent, Greenwood Ave, Cypress Ave, Maple Ave, Mt Rosie, Goldhill, Farrer Rd, Lutheran, King's rd, Coronation Rd West, Jln Ampang, Jln Siantan, Hua Guan Crescent, Sian Tuan Ave, Holland Grove Dr, Grove Drive, Jln Elok, Namly Ave, Sunset Crescent etc
*Disclaimer – Information posted regarding this listing includes but not limited to photos, graphics, rendering and plans are for reference only and may be subject to change as per the request by the respective owners and/or relevan
Property ID

31458

Price

$12.8 million

Property Type

Bungalow / Detached

Property status

Central District

Est. Built-Up

10,405 sqft

Est. Land Area

5,227 sqft

Property District

11

Property Tenure

Freehold

Home Condition

Brand New

Storey

3

Attic / Basement

Attic + Basement
Contact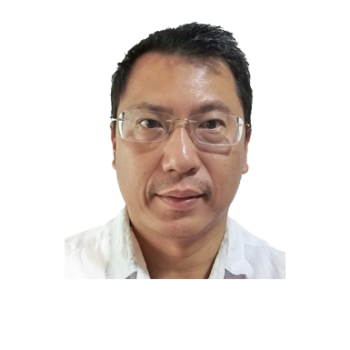 Senior Associate Sales Director
Other Properties