$4.3 million

/ Negotiable


3,098 sqft
Est. Land Area


3,300 sqft
Est. Built-Up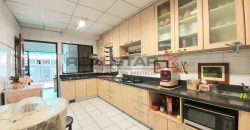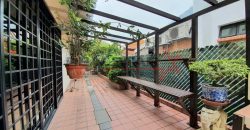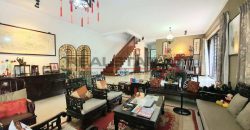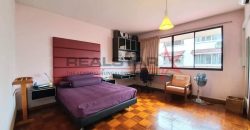 Description
East Coast Corner Terrace
Realstar – The Leading Bungalow Specialist !
Realstar has handled more than 10 Billion Dollar worth of landed transactions.
We specialise in landed property in D14/15/16.
MORE Houses visit us at www.realstarpremier.com/east
EASY ACCESS TO MAIN ROAD
Well maintained home suits for multi generation family to renovate to your own style!
WHAT'S MORE?
1km to
– CHIJ (Katong)
– Tao Nan School
– Haig Girls' School
– Tanjong Katong Primary School
Near Eunos MRT
SELLING OR BUYING! CALL REALSTAR THE LANDED SPECIALIST AT 61001008 NOW !
We have more than 100 Properties For You:
Langsat Road Old and Brand New Terrace – from $2.xM to $4.xM
Telok Kurau with land size 2400sf at $3.xM
Onan Road Brand New Corner Terrace at $3.xM
Joo Chiat Avenue Terrace $2.xM
Katong 2sty Corner Terrace L3000sf $3.xM
Everitt Road 3storey Semi Detached $4M
Our Transaction starting IN 2019:
Rambai Road 2sty Semi Detached $3.85M
Wilkinson Road 2sty Semi Detached $4.5M
Lorong M Telok Kurau 3sty Inter Terrace $2.7M
Fourth Street 2sty Detached $8.68M
Lorong Stangee 2sty Terrace $2.55M
Branksome Road 2sty Detached $18.68M
Jalan Selendang Delima Inter Terrace $3.xM
Jalan Ismail 2.5sty Corner Terrace $3.4M
Frankel Avenue 2sty Detached $7.35M
Dunbar Walk 2sty Detached $7.8M
Bedok Walk 2sty Semi Detached $4.25M
Lyndhurst Road Land at $7.2M
Wilkinson Road 2.5sty Bungalow $11.55M
Cheow Keng Road 2sty Inter Terrace $2.7M
Jalan Seaview 2sty Semi Detached $5.63M
Toh Crescent 2.5sty Detached $4.88M
Jalan Tanah Puteh 3.5sty Semi Detached $4.08M
Lyndhurst Road 2.5sty Semi-Detached $5.3M
Dunbar Walk 2sty Detached $9.75M
Onan Road 3sty Corner Terrace $3M
Swanage / Parkstone / Boscombe / Goodman / Branksome / Wilkinson / Avon / Crescent / Poole / Wareham / Cranborne / Lyndhurst / Wimborne / Ringwood / Arthur / Bournemouth / Mountbatten / Tanjong Katong / Jalan Seaview / Jalan Sedap / Meyer / Margate / Ramsgate / Peach Garden
Property ID

30086

Price $4.3 million

/ Negotiable

Property Type

Terraces

Property status

East District

Bedrooms

6

Bathrooms

5

Year Built

1990

Est. Built-Up

3,300 sqft

Est. Land Area

3,098 sqft

Car Park

1

Property District

15

Property Tenure

Freehold

Home Condition

Average Condition

Storey

3

Attic / Basement

No Basement / No Attic
Contact
Senior Associate Sales Director
Other Properties