3,714 sqft
Est. Land Area


2,300 sqft
Est. Built-Up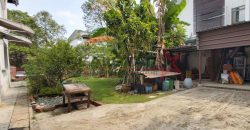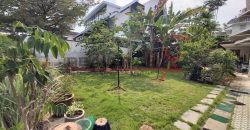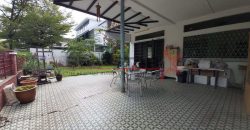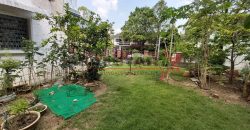 Description
== Elevated Land With Wide Frontage, 1km To Henry Park Primary School ==
Come and build your dream home with Realstar!
Rare beautiful squarish plot with wide frontage
Elevated land!
1KM to Henry Park Primary School
Great facing – no west sun
Near Cold Storage Jelita
Call 94386388  , or 61008000  now for viewing appointment!
Making Singapore Your Home.
A premium property in Singapore is widely considered as a sound investment, low volatility, high returns. While pitfalls ambush the inexperienced, Realstar, with over a decade of assisting our well-heeled customers in making prudent and informed decisions is your assurance of well-researched purchase.
Our real estate specialists pride themselves as being the cream of the crop. With their professional yet highly personalized approach, they ensure each client's investment not only becomes the subject of envy among their peers but also a home they will be proud to throw a few more functions.
Visit us at GALLERY @ 186 Bukit Timah Rd for more details of this premium property.
Nearby neighbourhood: Fernhill Rd. Fernhill Cres. Watten Estate Rd. Watten Drive. Hillcrest Rd. Coronation Rd. Hillcrest Rd. Greenview Cres. Greenmead Ave. Greenmead Cres. Greenwood Cres. Greenwood Grove. Kingsmead Rd. Coronation Road West. Belmont Park. Barker Rd. Chancery lane.Malcolm Rd. Bin Tong Park. Binjai Park. Brizay Park. Bukit Sedap. Bukit Tunggal. Caldecott Hill Estate. Camden Park. Chatsworth Park. Chee Hoon Ave. Chestnut Ave. Cluny Hill. Cluny Park. One tree hill. Jalan Arnap. Lengkok Merak. Cornwall Gardens. Dalvey Estate. Eng Neo Ave. Ewart Park. First Ave/Third Ave.Ford Avenue. Fourth Avenue.Sixth Avenue.Gallop Rd. Woollerton Park. Garlick Ave. Holland Park. Kilburn Estate.King Albert Park.Leedon Park.Maryland Estate
Property ID

16992

Price

$6.5 million

Property Type

Semi-Detached

Property status

Central District

Bedrooms

4

Est. Built-Up

2,300 sqft

Est. Land Area

3,714 sqft

Property District

10

Property Tenure

999

Home Condition

Original/Rebuild

Storey

2

Attic / Basement

No Basement / No Attic
Contact