8,381 sqft
Est. Land Area


4,306 sqft
Est. Built-Up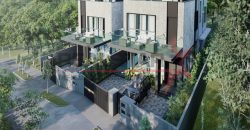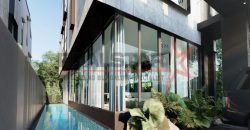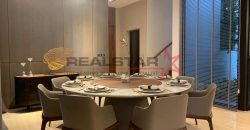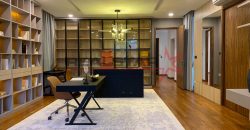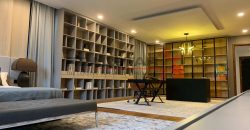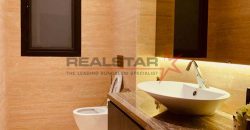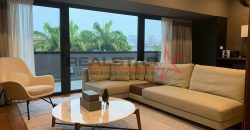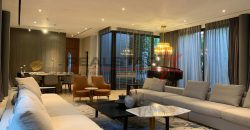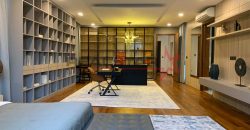 Description
Beautiful Brand New Detached. Easy Access To MRT
EXCELLENT LOCATION! BRAND NEW DETACHED! NEAR ALL GOOD SCHOOL
Huge living and dinning area
Master suite plus 5 large ensuites room
Family Room/Flexible Large Living/Dinning Room plus large kitchen and deck pool
Ground floor: living, dining, powder room,
utility room, toilet, bathroom,
kitchen
2nd floor: master ensuite with walk-in
wardrobe, 2 bedrooms ensuite with
walk-in wardrobe
Attic: Family room with attached bathroom, 2 bedrooms ensuite with walk-in wardrobe
Quality Specifications
1) Villeroy & Bosch Wares
2) Italian Gessi Sanitary Fittings
3) Japanese Kawajun LockSets
4) Gaggenau Appliances
5) They are within 1 to 2 km of good schools.
Quick call Shirley Ting @ 96234620  for private viewing
I have hundreds of Landed Properties Listing for sale!
Buyer & Seller are Welcome!
SUB Divisible PLOTs LANDED PROPERTIES in Districts 9,10,11, 21, 23, 5, 14, 15,16,17,19 and 20
GCB, Bungalows, SemiD and Terraces near prestigious schools Nanyang Primary NYPS, Singapore Chinese Girls School SCGS, Raffles Girls Primary School RGPS & Anglo Chinese School ACS, Cluny Court, Guthrie House, Coronation Plaza, Andrew, Olive, Bukit Timah Plaza, Beauty World Plaza, Bukit Timah Shopping Centre @ Holland Rd, University Road, Robin, Steven, Barker Rd, Trevose Crescent, Jalan Bahasa, Tudor Close , Kheam Hock, Berrima, Kingsmead, Victoria Park, Rebecca, Vanda Crescent, Vanda, Namly, Lim Tai See, Jalan Ampang, Cherry, Red Wood, Fir Ave, Maple Ave, Cypress Ave, King's, Queen's, Prince Rd, Princess of Wales, Lutheran Rd, Tan Kim Cheng, Duke's, Allamanda Grove, Jalan Haji Alias, Tanglin, Orchard, One Tree Hill , Fernhill, Jalan Sampurna, Watten Estate, King Albert Park, Shelford, Hillcrest, Greenview Crescent, Gilstead, Gentle Rd, Buckley Rd, Oriole Crescent, Cassia Drive.
Property ID

30738

Price

$10.98 million

Property Type

Bungalow / Detached

Property status

Central District

Bedrooms

6

Bathrooms

7

Est. Built-Up

4,306 sqft

Est. Land Area

8,381 sqft

Car Park

2

Property District

10

Property Tenure

Freehold

Home Condition

Brand New

Storey

2.5

Attic / Basement

Attic
Contact
Senior Associate Sales Director
Other Properties