3,126 sqft
Est. Land Area


5,000 sqft
Est. Built-Up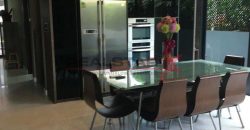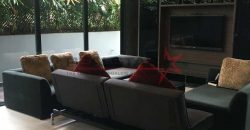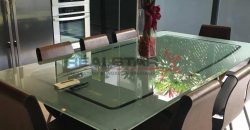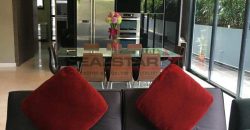 Description
Great Location, Walk To Tan Kah Kee Station
Rare Gem! Freehold, 3 Storeys Semi Detached House nestled on superb location at Hillcrest Park
Nice regular plot land, Charming House with nice layout .,serious seller!
Land 3126/4500
3 Sty
4+1+1 bdrms
Frontage approx 8.6m x 30m
2 sty mixed landed zone
Specification :
3 Sty
1st level Granny room en-suite
Powder room
Maid plus toilet
2 floor 3 rooms- master bedroom and 2 bedroom all ensuites
3 floor 1 bedroom attached entertainment Room
Parks 3 cars
Freehold, D11
* Well connected & Exclusive address
* Cosy, superb condition, small garden
* Park 2 -3 cars
* Easy access to main road, near city,
* Quiet & accessible locaton
* Within 1-2Km to Raffles Girl Primary Sch , RGPR,SCGS sch, ACS Barker, Nanyang Girl/ Primary.
* 7 mins walk to Sixth Avenue MRT.
Quick call Shirley Ting @ 96234620  for private viewing
Listing on Hand on Other locations:,
Jalan Kampong Chantek, Garlick Ave, Holland, Kingsmead, Belmont, Duchess ave, University, Trevose crescent, Kheam Hock road, Tudor Close, Namly, Ampang. Greenleaf, Lim Tai See, Jalan Ampang, Queens Astrid Hill, Sixth Avenue, Ming teck park, Coronation road, coronation road west, Bintong park, Jalan Haji Alias, Jalan jelita, Jalan Tenang, Namly, First Avenue, Mount Sinai Ave, Holland Grove , Grove Drive, Grove Crescent, Farrer road, King road, Queen's Road, Duke's , Duchess, Dunearn road, Kingsmead, Victoria, Prince of Wales road , princess of wales road.
Holland Rd , University Rd, Robin Rd, Stevens Rd , Barker Rd, Trevose Crescent, Jalan Bahasa, Tudor Close , Kheam Hock, Berrima, Vanda Crescent, Vanda Ave, Namly Avenue, Tanglin Rd, Orchard Rd, One Tree Hill , Fernhill , Jalan Sampurna, Watten Estate, King Albert Park, Shelford, Hillcrest, Greenwood Avenue
Property ID

31320

Price

$7.2 million

Property Type

Semi-Detached

Property status

Central District

Bedrooms

4

Est. Built-Up

5,000 sqft

Est. Land Area

3,126 sqft

Car Park

3

Property District

11

Property Tenure

Freehold

Home Condition

Well Renovated

Storey

3

Attic / Basement

Attic
Contact
Senior Associate Sales Director
Other Properties