4,923 sqft
Est. Land Area


5,430 sqft
Est. Built-Up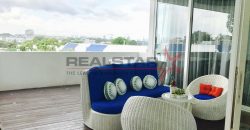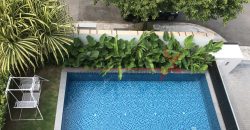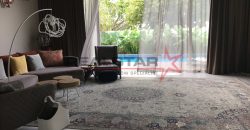 Description
Within 1 Km Nanyang Pri, Walk To MRT, Award Winning Architect
Like new Bungalow in Oronoation vicinity.. within 1 km Nanyang Primary School
6bedrooms, 4 ensuites , helper room, with lift and pool
Good layout
Renowned architect
Realstar The Leading Bungalow Specialist, Realstar has handled more than 7billion worth of landed transactions.
Various sizes available.
Please call Pearl @ 91890081  for an exclusive viewing or non-obligatory discussion.
Do check out http://www.pearltan.myweb.sg/ for many other units available.
Other focus areas in D9,10,11 .. Detached, Bungalow, Se,I-Detached, Terrace, Sub-divisible land
Trevose Crescent, Narooma, Barker, Bukit Timah, Berrima, Buckley, Camborne, Chancery Lane, Chip Bee Gardens, Coronation Road West, Dalkeith, Duke's Road, Dunearn, Dyson, Eng Neo, Fernhill, Gentle Road, Gilstead, Goldhill, Greendale, Greenmead, Greenleaf, Greenview Crescent, Greenwood, Harlyn, Hillcrest, Holland Grove/Rise, Jalan Ampang, Jalan Haji Alias, Jalan Jelita, Jalan Lim Tai See, Jalan Naga Sari, Jalan Tempua, Kheam Hock, King's Close/Road/Walk, Merryn Road/Terrace, Ming Teck Park, Moonbeam, Mount Sinai, Namly Garden/Grove/Hill/View, Narooma, Prince of Wales, Princess of Wales, Queen's Road, Robin, Raffles Park, Shamrock Park, Sian Tuan, Sixth Avenue, Stevens, Sunset Way, Trevose Crescent, Tudor Close, University Road, Vanda, Victoria Park, Watten Close/Drive/Estate/Rise. Anglo-Chinese School ACS, Henry Park, Nanyang Girls', Raffles Girls' Primary RGPS, Singapore Chinese Girls' SCGS.
Disclaimer : Information on this listing shall not constitute or construct as any commitment or warranty of the property.All measurement stated are subject to final survey.Any photos are for illustration only.
Property ID

9743

Price

$12.5 million

Property Type

Bungalow / Detached

Property status

Central District

Bedrooms

7

Est. Built-Up

5,430 sqft

Est. Land Area

4,923 sqft

Property District

10

Property Tenure

Freehold

Home Condition

Well Renovated

Storey

3

Attic / Basement

No Basement / No Attic
Contact
Senior Associate Sales Director
Other Properties