4,672 sqft
Est. Land Area


10,000 sqft
Est. Built-Up


1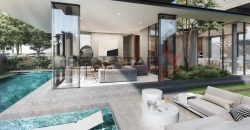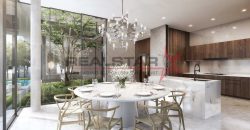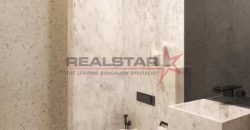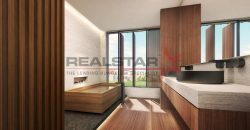 Description
★ Be awed by this extremely beautiful one and only home at Lengkok Merak with a double frontage of 25m x 15m
★ Upon approaching, be greeted by the sight of a beautiful leopard (tree) taking center stage, beckoning for attention
★ Manicured garden invited songbirds to gently brighten your morning and cascading water overflow into the generous pool.
★ High ceiling heights adorn the living room and gourmet kitchen. Functional layout through the house making the flow very interactive
★ Enjoy a total unblocked view that opens up to the sky from the highest level reserves for the Master suites.
Your chance to own this piece of gem to experience the world of luxury and elegance!
*************************************************
Realstar – The Leading Bungalow Specialist
Realstar has handled more than $10 billion worth of landed property transactions! Realstar leads the way to your dream home!
Making Singapore Your Home.
A premium property in Singapore is widely considered as a sound investment, low volatility, high returns. While pitfalls ambush the inexperienced, Realstar, with over a decade of assisting our well-heeled customers in making prudent and informed decisions is your assurance of well-researched purchase.
Our real estate specialists pride themselves as being the cream of the crop. With their professional yet highly personalized approach, they ensure each client's investment not only becomes the subject of envy among their peers but also a home they will be proud to throw a few more functions.
Visit us at GALLERY @ 186 Bukit Timah Rd for more details of this premium selections of property.
You cannot miss this property.
**************************************************
GOOD CLASS BUNGALOWS
Nassim Road, Cluny Road, Cluny Hill, Cluny Park, Ridley Park off Tanglin Road, Rochalie Drive, Pierce Road/ Swettenham Road, Chatsworth Park, Ford Avenue/ Leedon Park, Bin Tong Park, Cornwall Gardens, Oei Tiong Ham Park, Queen Astrid Park, Astrid Hill, Raffles Park, Rebecca Park, Dalvey Estate, White House Road, Ewart Park, Holland Road, Duchess Road, Brizay Park, King Albert Park, Chee Hoon Avenue, Eng Neo Avenue, Swiss Club Road, Binjai Park, Yarwood Avenue Kilburn Estate, First Avenue, Second Avenue, Third Avenue, Fourth Avenue, Fifth Avenue, and Chestnut Avenue
Property ID

31963

Price

$17.8 million

Property Type

Semi-Detached

Property status

Central District

Bedrooms

5

Est. Built-Up

10,000 sqft

Est. Land Area

4,672 sqft

Property District

10

Property Tenure

Freehold

Home Condition

Brand New

Storey

2.5

Attic / Basement

Attic + Basement
Contact
Senior Director, Business Development
Other Properties