$6.5 million

/ Negotiable


4,064 sqft
Est. Land Area


3,500 sqft
Est. Built-Up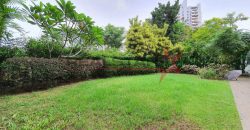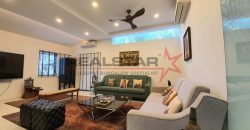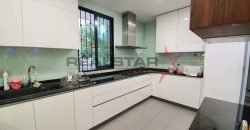 Description
Peach Garden Semi-Detached House – Walk to Future MRT!
Master bed attach with study room, large kitchen, can park 3 cars. Last A&A done in 2016.
First floor: study room, separate living, dining room, dry & wet kitchen, granny room ensuite, maids room, maids toilet. Powder room. Big garden in backyard.
2nd floor: big master bedroom face front, 2 bedrooms ensuite facing back.
Face North. Approx frontage 12.2m x depth 31m. Rectangular plot, 2sty SD zone.
1km to Tanjong Katong Primary School
Walk to Tanjong Katong MRT
Swanage / Parkstone / Boscombe / Goodman / Branksome / Wilkinson / Avon / Crescent / Poole / Wareham / Cranborne / Lyndhurst / Wimborne / Ringwood / Arthur / Bournemouth / Mountbatten / Tanjong Katong / Jalan Seaview / Jalan Sedap / Meyer / Margate / Ramsgate / Peach Garden / Mayfield / Walton / Broadrick / Clacton / Gray Lane / Green Lane / Sandy Lane / Pebble Lane / Rose Lane / Thiam Siew Ave / Lim Ah Woo / Dunman / Haig / Ceylon / Marshall / Onan / Carpmael / Pennefather / Everitt / Tembeling / Joo Chiat / Langsat / Changi / East Coast / Rambutan / Mangis / Koon Seng / Pulasan / Duku / Stangee / Chapel / Sea Ave / Jago / Kuo Chuan / Fowlie / Siglap / Fidelio / Keris / Puteri Jula Juli / Marzuki / Melayu / Ismail / Ishak / Eunos / Marican / Yasin / Sarina / Kechot / Hussein / Daud / Mydin / Senang / Paras / Lapang / Kembangan / Lengkong / Selamat / Senyum / Sayang / Waringin / Grisek / Sentosa / Lana / Frankel / Hartley Grove / Telok Kurau / Tamban / Baiduri / St Patrick / Martia / Sotong / Karikal Lane / Rendang / Still / Dunbar / Greenfield / Frankel / Coldstream / Bowmont Gardens / Jedburgh Gardens / Burnfoot Terrace / Yarrow Gardens / Cheviot Hill / Sennett / Jalan Limau / Bedok / Nipah / Lucky / Tanah Puteh / Woo Mon Chew / Palm / Tua Kong / Jamal / Pari Dedap / Pari Burong / Harvey / Angin Laut / Soo Bee / Sunbird / Guan Soon / Sea Breeze / Meragi / Pergam / Kuang / Tiga Ratus / Pelatok / Seagull
Property ID

15860

Price $6.5 million

/ Negotiable

Property Type

Bungalow / Detached

Property status

East District

Bedrooms

5

Bathrooms

4

Est. Built-Up

3,500 sqft

Est. Land Area

4,064 sqft

Car Park

3

Property District

15

Property Tenure

Freehold

Home Condition

Average Condition

Storey

2

Attic / Basement

No Basement / No Attic
Contact
Other Properties