9,637 sqft
Est. Land Area


11,500 sqft
Est. Built-Up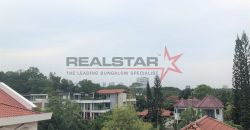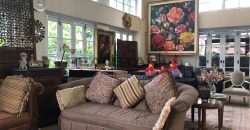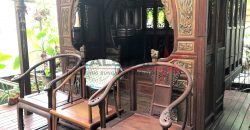 Description
Rare Double Frontage Margoliouth Bungalow For Sale. Easy Viewing
Rare Bungalow at Margoliouth Road for sale.
2sty Detached with basment, attic level and indoor basement pool
Cul de sac – with another frontage at Margoliouth and Lewis Road -can enter via margoliouth
1km to SCGS
290 to Stevens MRT Station
GCBA Zone
2 " annexes" surrounding the courtyard in the middle of the house.
First "annex " 3 rooms all ensuite.
Next annex led by the spiral staircase,
3 beds+ 1 library
Both annexes can be connected through one of the bedroom
Both annexes have attics and it's connected from 2nd floor , with separate access .
Attic – 2 rooms in all
Basement huge pool , gym room . Lots of natural light from the skylight
LANDED, SUBDIVISIBLE PLOT, KINGSMEAD, VICTORIA PARK, REBECCA ROAD, CORONATION ROAD, CORONATION ROAD WEST, NAMLY AVENUE, NAMLY HILL, NAMLY GROVE, NAMLY VIEW, NAMLY GARDENS, NAMLY RISE, NAMLY PLACE, NAMLY DRIVE, LIM TAI SEE WALK, JALAN LIM TAI SEE, ALLAMANDA GROVE, JALAN HAJI ALIAS, HOLLAND ROAD, BERRIMA, CAMBORNE, HARLYN, DALKEITH, RAFFLES PARK, GCB, GREENWOOD, HUA GUAN AVENUE, ORIOLE CRESCENT, CASSIA DRIVE, SUNSET AVENUE, VANDA ROAD, VANDA CRESCENT, VANDA DRIVE, SIXTH AVENUE, FIFTH AVENUE, GOLDHILL RISE, GOLDHILL AVENUE, GOLDHILL DRIVE, MOUNT ROSIE ROAD, FERNHILL ROAD, STEVENS CLOSE. CHANCERY LANE, DYSON, MERLIMAU, NOVENA, JALAN NOVENA TIMOR, JALAN NOVENA SELATAN, JALAN NOVENA UTARA, RAFFLES PARK, GCB, GREENWOOD, HUA GUAN AVENUE, ORIOLE CRESCENT, CASSIA DRIVE, SUNSET AVENUE, VANDA ROAD, VANDA CRESCENT, VANDA DRIVE, JALAN AMPANG, CHERRY AVENUE, FIR AVENUE, REDWOOD AVE, MAPLE AVENUE, CYPRESS AVE, KING'S ROAD, QUEEN'S ROAD, PRINCE ROAD, PRINCESS OF WALES, LUTHERAN ROAD, TAN KIM CHENG, DUKE'S ROAD, KING'S DRIVE, KINGSMEAD ROAD, KING'S CLOSE, PRINCE OF WALES, DUCHESS ROAD, DUCHESS AVENUE.HILLCREST ROAD, KENG CHIN ROAD, JALAN JELITA, JALAN ISTIMEWA, JALAN TENANG, TAN BOON CHONG AVENUE, MOUNT SINAI ROAD, MOUNT SINAI DRIVE, MOUNT SINAI LANE, GROVE DRIVE, GROVE CRESCENT
Property ID

5439

Price

$16.8 million

Property Type

Bungalow / Detached

Property status

Central District

Bedrooms

9

Est. Built-Up

11,500 sqft

Est. Land Area

9,637 sqft

Property District

10

Property Tenure

Freehold

Home Condition

Average Condition

Storey

4

Attic / Basement

Attic + Basement
Contact