2,216 sqft
Est. Land Area


4,000 sqft
Est. Built-Up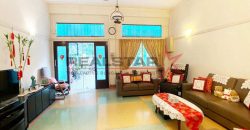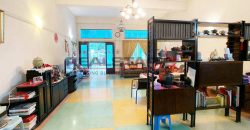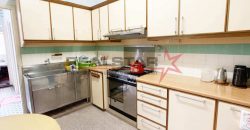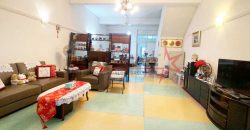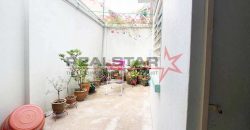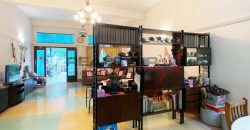 Description
Jewel In Orchard
CONTACT PEARL @ 9189…. SOLE AGENT FOR VIEWING. PERANAKAN STYLE INTER-TERRACE IN EMERALD HILL CONSERVATION AREA
LANDED HOUSING RIGHT IN THE HEART OF ORCHARD! RARE GEM!
PERFECT OPPORTUNITY FOR OWN STAY OR INVESTMENT! YOU JUST CAN'T GO WRONG WITH THIS PRIME PRIME LOCATION !
⭐️PARK 1 to 2 cars
⭐️5 minutes walk to Sormerset MRT and Orchard Rd.
⭐️Quiet and exclusive location
⭐️High ceiling
⭐️Spacious living and dining area
⭐️4 Spacious bedrooms
⭐️Potential for renovation
Approx frontage 5.6M by depth of approx 36.9M
Within 1 Km from Anglo Chinese School ( Junior} and St Margaret's Primary School
Approx 447m to Sormerset MRT
***************************************************
Nearby neighbourhood: Fernhill Rd. Fernhill Cres. Watten Estate Rd. Watten Drive. Hillcrest Rd. Coronation Rd. Hillcrest Rd. Greenview Cres. Greenmead Ave. Greenmead Cres. Greenwood Cres. Greenwood Grove. Kingsmead Rd. Coronation Road West. Belmont Park. Barker Rd. Chancery lane.Malcolm Rd. Bin Tong Park. Binjai Park. Brizay Park. Bukit Sedap. Bukit Tunggal. Caldecott Hill Estate. Camden Park. Chatsworth Park. Chee Hoon Ave. Chestnut Ave. Cluny Hill. Cluny Park. One tree hill. Jalan Arnap. Lengkok Merak. Cornwall Gardens. Dalvey Estate. Eng Neo Ave. Ewart Park. First Ave/Third Ave. Ford Avenue. Fourth Avenue.Sixth Avenue.Gallop Rd. Woollerton Park. Garlick Ave. Holland Park. Kilburn Estate.King Albert Park.Leedon Park.
Maryland Estate. Nassim Road. Oei Tiong Ham Park.Queen Astrid Park .Raffles Park. Rebecca Park.
Property ID

31132

Price

$7.58 million

Property Type

Terraces

Property status

Central District

Bedrooms

4

Est. Built-Up

4,000 sqft

Est. Land Area

2,216 sqft

Property District

9

Property Tenure

Freehold

Home Condition

Original/Rebuild

Storey

2

Attic / Basement

No Basement / No Attic
Contact
Senior Associate Sales Director
Other Properties