8,381 sqft
Est. Land Area


4,306 sqft
Est. Built-Up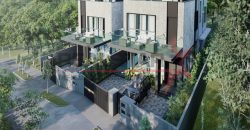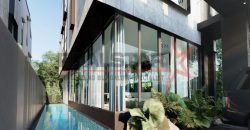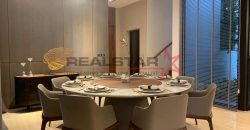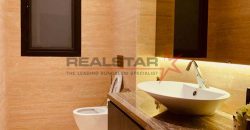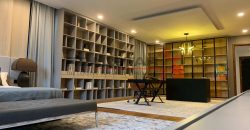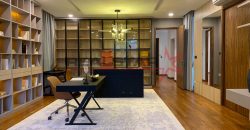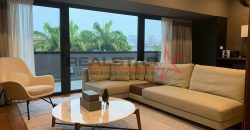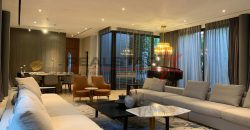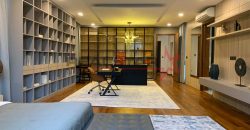 Description
Walking Distance To Dover Mrt. Quiet Location. With Pool.
Brand New Detached House.
With Pool and Lift.
Quality finishing. Reliable Developer.
1) Villeroy & Bosch Wares
2) Italian Gessi Sanitary Fittings
3) Japanese Kawajun LockSets
4) Gaggenau Appliances
Trusted developer with proven record
Modern contemporary design
Functional layout for maximum efficiency
Grand living and dining area
Large wet and dry kitchen fitted with posh appliances (eg Gaggenau, Viking, Vintec)
6 good size bedrooms
Overflow swimming pool with cozy outdoor patio area
Home lift by Schindler that serves all levels
Park 3 cars comfortably
Schools: Within 1km from Henry Park Pri
Transport: Near to Dover and Holland Village MRT, public bus stops; Short drive to Orchard, PIE, Bukit Timah
Amenities: Jalan Jelita Cold Storage, Holland V, Ghim Moh Wet Market, Sixth Ave, Dempsey Hill
Call me for a viewing now!
DARIUS 94305870
D10, D11, D21, D23, LANDED, SUBDIVISIBLE PLOT, KINGSMEAD, VICTORIA PARK, REBECCA ROAD, CORONATION ROAD, CORONATION ROAD WEST, NAMLY AVENUE, NAMLY HILL, NAMLY GROVE, NAMLY VIEW, NAMLY GARDENS, LIM TAI SEE WALK, JALAN LIM TAI SEE, ALLAMANDA GROVE, JALAN HAJI ALIAS, HOLLAND ROAD, BERRIMA, CAMBORNE, HARLYN, DALKEITH, RAFFLES PARK, GCB, GREENWOOD, HUA GUAN AVENUE, ORIOLE CRESCENT, CASSIA DRIVE, SUNSET AVENUE, VANDA ROAD, VANDA CRESCENT, VANDA DRIVE, SIXTH AVENUE, FIFTH AVENUE, GOLDHILL RISE, GOLDHILL AVENUE, GOLDHILL DRIVE, MOUNT ROSIE ROAD, FERNHILL ROAD, STEVENS CLOSE. CHANCERY LANE, DYSON, MERLIMAU, NOVENA, JALAN NOVENA TIMOR, JALAN NOVENA SELATAN, JALAN NOVENA UTARA, MOUNT SINAI, GROVE DRIVE, D10, D11. HENRY PARK, NANYANG PRIMARY, ACPS, ACJS, BARKER ROAD, CHUN TIN, KISMIS, ENG KONG, LOR PISANG, BEAUTY WORLD, MRT, TAN KAH KEE, STEVENS, SIXTH AVE,
GREENLEAF, HOLLAND, SINAI, MOONBEAM,
Property ID

30738

Price

$10.98 million

Property Type

Bungalow / Detached

Property status

Central District

Bedrooms

6

Bathrooms

7

Est. Built-Up

4,306 sqft

Est. Land Area

8,381 sqft

Car Park

2

Property District

10

Property Tenure

Freehold

Home Condition

Brand New

Storey

2.5

Attic / Basement

Attic
Contact