5,225 sqft
Est. Land Area


6,000 sqft
Est. Built-Up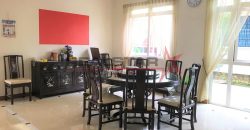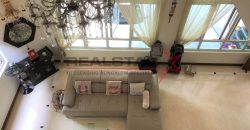 Description
Wide Frontage Bungalow 1km Methodist Girls, Walk To MRT
NEW EXCLUSIVE LISTING!!!
2.5 storeys Detached with basement
Park 6 cars !
Approx 8 mins Walk to MRT
Good facing , spacious layout with double volume ceiling!
2 Storey Semi-D zone (Eden Park)
Walk to eateries and amenities
Within 1 km MGS – Methodist Girls School
Wide frontage approx 17m
Squarish and Flat Plot
Potential for minor renovation or Rebuild your dream house!
Potential to subdivide to 2 semi-ds subject to approval by authorities.
!*************************************************
Realstar – The Leading Bungalow Specialist
Please contact Pearl @ 91890081  for exclusive viewing
Many other units available! Check out http://www.pearltan.myweb.sg/ for many other listings.
Other focus areas:
Holland Rd , University Rd, Robin Rd, Stevens Rd , Barker Rd, Trevose Crescent, Jalan Bahasa, Tudor Close , Kheam Hock, Berrima, Vanda Crescent, Vanda Ave, Namly Avenue, Tanglin Rd, Orchard Rd, One Tree Hill , Fernhill , Jalan Sampurna, Watten Estate, King Albert Park, Shelford, Hillcrest, Greenwood Ave, Greenview Crescent, Gilstead, Gentle Rd, Buckley Rd, Oriole Crescent, Cassia Drive, Mt Sinai Ave, Mt Sinai Crescent, Greenwood Ave, Cypress Ave, Maple Ave, Mt Rosie, Goldhill, Farrer Rd, Lutheran, King's rd, Coronation Rd West, Jln Ampang, Jln Siantan, Hua Guan Crescent, Sian Tuan Ave, Holland Grove Dr, Grove Drive, Jln Elok, Namly Ave, Sunset Crescent etc
Disclaimer: Information on this listing shall not create or constitute any commitment or warranty of this property. All measurements stated are approximate and subject to final survey.
Property ID

27958

Price

$12.9 million

Property Type

Bungalow / Detached

Property status

Central District

Bedrooms

5

Est. Built-Up

6,000 sqft

Est. Land Area

5,225 sqft

Property District

10

Property Tenure

Freehold

Home Condition

Average Condition

Storey

2

Attic / Basement

No Basement / No Attic
Contact
Senior Associate Sales Director
Other Properties